Software Solution for the Interior Design Industry
An interior design mobile app is indispensable for anyone interested in creating an impressive and effective space. Whether you're exploring new ways to enliven your home or are a professional interior designer seeking optimal service to your clients, this app is a must-have.
Interior designers can showcase all their catalogs and variations in the same place. With this application, customers and interior designers can customize their designs on the app only.
The team at Seven Square knows how to blend your design vision into an app or software that focuses on your business's essence.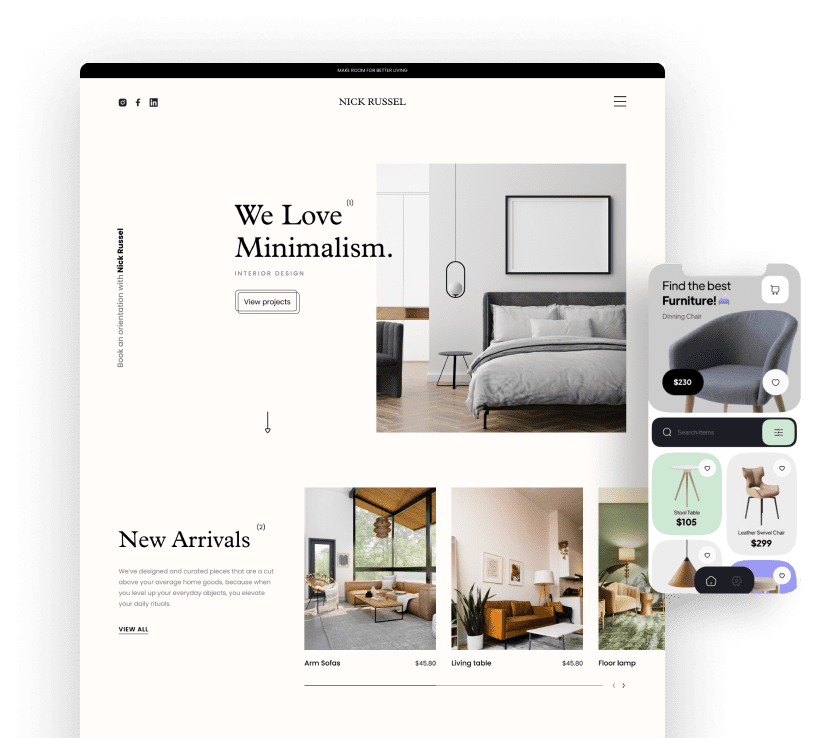 Benefits of having an Interior Design App
Enhanced Customer Engagement: Allow clients to participate in the design process actively.

Visual Representation: Provide clients with realistic 3D renderings of design concepts.

Remote Collaboration: Enable remote collaboration between designers and clients.

Time and Cost Efficiency: Streamline the design process, reducing project timelines.

Personalization and Exploration: Allow clients to experiment with various design options.

Product Catalog Integration: Integrate furniture, decor, and materials catalogs.

Easy Communication: Improve communication with visual aids and annotations.
Portfolio Showcase: Showcase previous projects and design expertise.

Data-Driven Insights: Gather data on user preferences and design trends.

Global Accessibility: Reach clients across different time zones and locations.

Competitive Differentiation: Stand out by offering innovative technological solutions.

Client Satisfaction and Loyalty: Enhance client satisfaction with a user-friendly app.

Marketing and Branding: Use the app as a branding tool to showcase your unique style.
Types of Interior Design Apps
Tech we work with
Android

iOS

Flutter

React Native
HTML

CSS

Bootstrap

JavaScript

React

Angular
.NET

PHP

Laravel

Codeigniter

Node.js

Yii

NestJS
WordPress

WooCommerce
MySQL

MongoDB

PostgreSQL

Microsoft SQL Server

Firebase
Amazon Web Services

Google Cloud

DigitalOcean

Microsoft Azure
Figma

Sketch

Adobe XD

Adobe Illustrator

Adobe Photoshop

InVision Studio

Analysis

Design

Developement

Test
Our work in the Interior Design Sector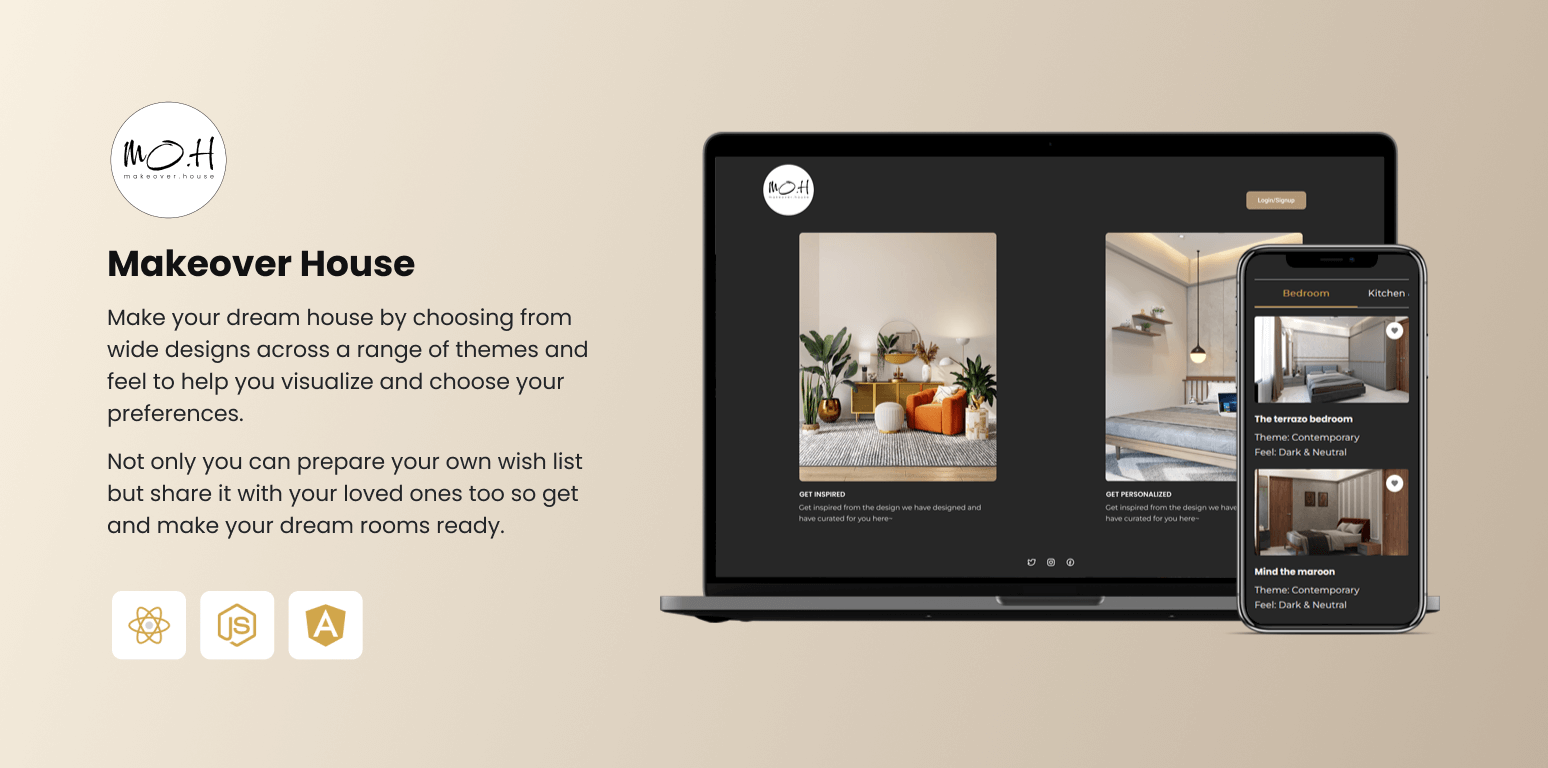 Why choose Seven Square
Here are some reasons to choose us
Collaboration
Got a project?
Let's talk.
We're a team of creative tech-enthus who are always ready to help businesses to unlock their digital potential. Contact us for more information.