Logistics and Transportation
Seven Square offers tailored services that range from intelligent route optimization and real-time tracking to a seamless warehouse management system to enhance the logistics and transportation industry.
In an era where swift and efficient delivery of goods is the USP for many successful businesses, bridging the gap between business processes and technology is essential. Our logistics and transportation app development services will help you empower your business with technology.
We empower businesses to enhance operational efficiency, reduce costs, and provide impeccable customer experiences. We aim to create solutions that simplify complex logistics processes and solve the challenges of logistics and transportation services.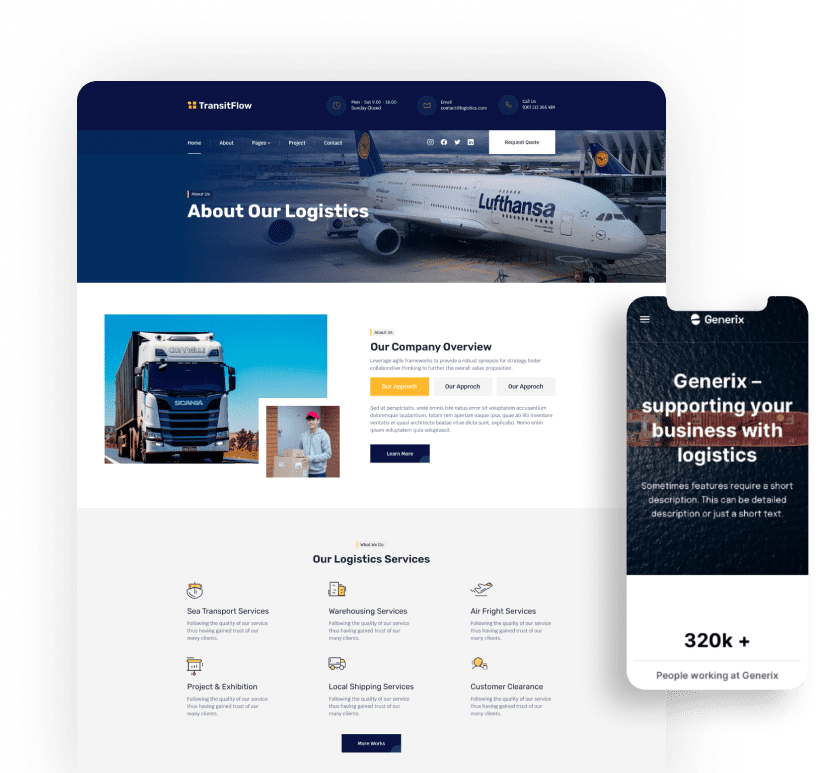 Benefits of having an app for Logistics & Transportation
Real-time Shipment Tracking: Enable clients and customers to track their shipments in real-time.

Efficient Route Planning: Optimize routes to minimize fuel consumption, reduce delivery times, and increase operational efficiency.

Automated Notifications: Send automated alerts for order status updates.

Digital Documentation: Eliminate paper-based processes by digitizing invoices, receipts, and shipping documents, reducing errors and saving time.

Improved Inventory Management: Keep accurate inventory records, preventing stockouts and reducing excess inventory costs.

Enhanced Customer Experience: Provide a user-friendly interface for clients to place orders, manage shipments, and access information effortlessly.
Driver Efficiency and Safety: Assist drivers with GPS navigation, route guidance, and real-time traffic updates, leading to safer and more efficient deliveries.

Cost Optimization: Monitor and analyze data to identify cost-saving opportunities in transportation, reducing operational expenses.

E-commerce Integration: Seamlessly connect with e-commerce platforms, streamlining order processing and fulfillment for online businesses.

Supply Chain Visibility: Offer real-time visibility into the entire supply chain, improving coordination and reducing bottlenecks.

Emergency Response: Provide a platform for drivers to request assistance or report emergencies, enhancing driver safety.
Types of Apps in Logistics & Transportation
Tech we work with
Android

iOS

Flutter

React Native
HTML

CSS

Bootstrap

JavaScript

React

Angular
.NET

PHP

Laravel

Codeigniter

Node.js

Yii

NestJS
WordPress

WooCommerce
MySQL

MongoDB

PostgreSQL

Microsoft SQL Server

Firebase
Amazon Web Services

Google Cloud

DigitalOcean

Microsoft Azure
Figma

Sketch

Adobe XD

Adobe Illustrator

Adobe Photoshop

InVision Studio

Analysis

Design

Developement

Test
Our work in the Logistics & Transportation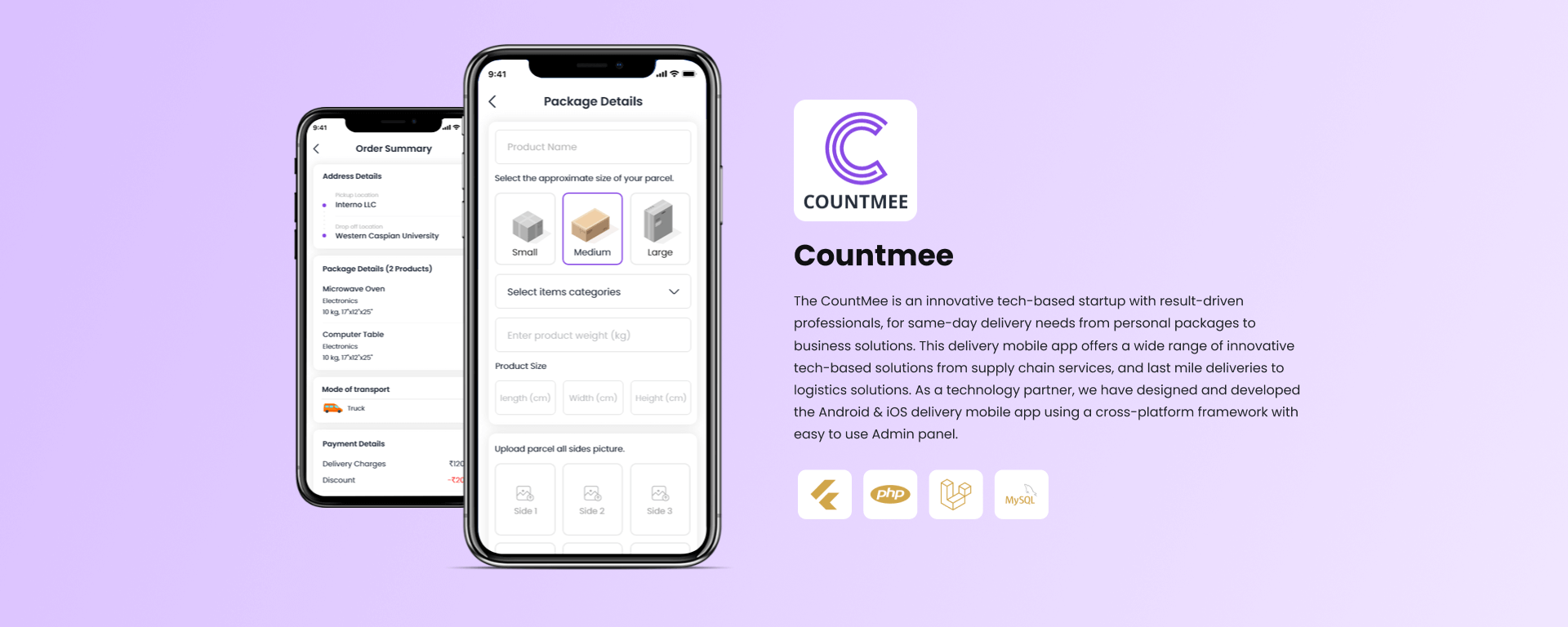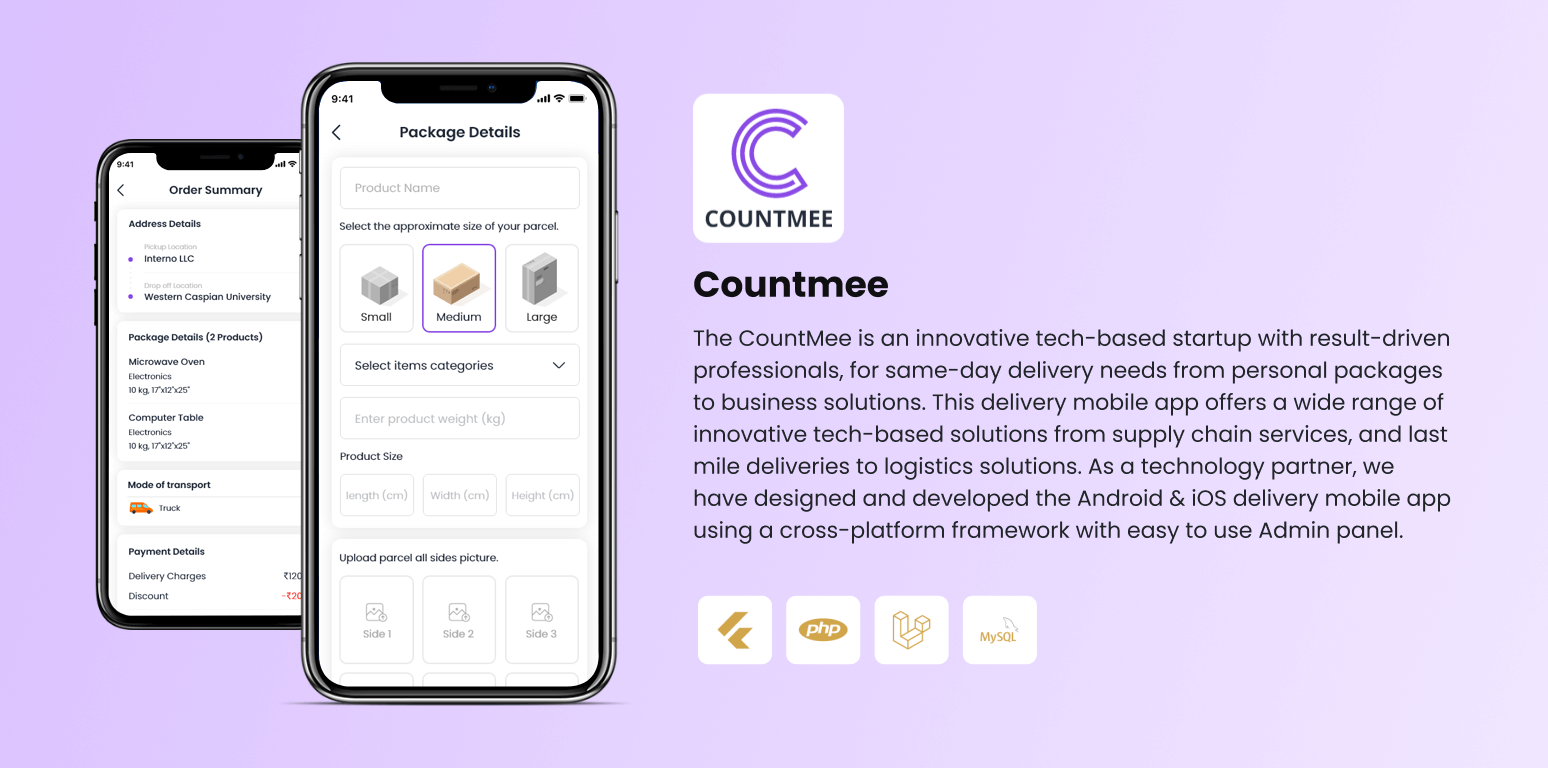 Why choose Seven Square
Here are some reasons to choose us
Collaboration
Got a project?
Let's talk.
We're a team of creative tech-enthus who are always ready to help businesses to unlock their digital potential. Contact us for more information.