Details


Platform
WordPress, WooCommerce, PHP, MySQL, Android, iOS

Category
Ecommerce & Retail

Language
PHP, React Native

Integrations
Payment, Shipping, Inventory

Compatibility
Desktops, Android & iOS Mobile Devices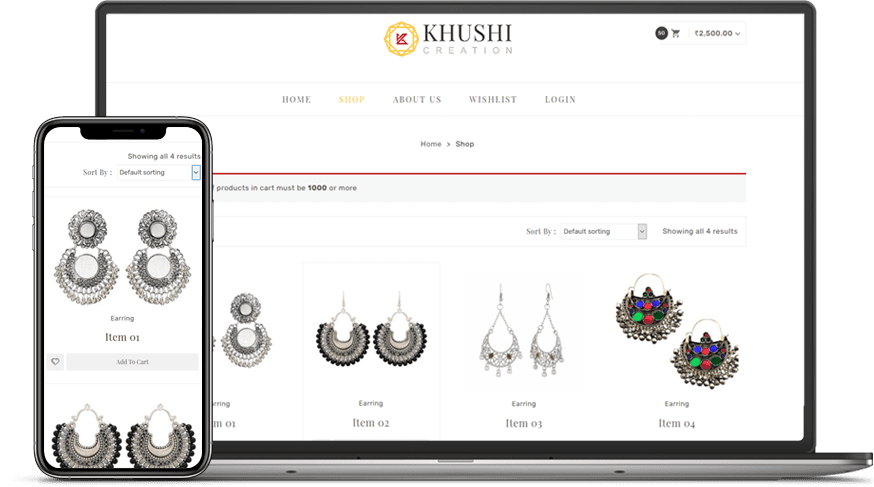 Client Requirement
The client was looking for a digital commerce system to display their imitation jewelry products online with photos & pricing, a convenient online shopping experience, quickly track orders & payments, track inventory, and more.
The client was increased business visibility, marketing channel, rise in profits, and brand awareness for their wholesale artificial jewelry business in India.
The client was inspired by Amazon & other online eCommerce sites and decided to develop the eCommerce website and mobile apps for their wholesale imitation jewelry business in India.
Problem Statement
While modern technologies have greatly enhanced wholesalers artificial jewelry business operation, the risk of disintermediation as retailers have the opportunity to directly purchase from manufacturers is a big threat to the wholesaler.
The unorganized sector of jewelry manufacturers and traders needed an online store that allowed their customers to see the products catalog, place the order, track the order, and make the payment.
With the same idea, the client approached us and shared their ideology of upscaling business operations. Since we had experience and expertise in similar business solutions, our team seamlessly delivered all the requirements of the client without any technical glitch.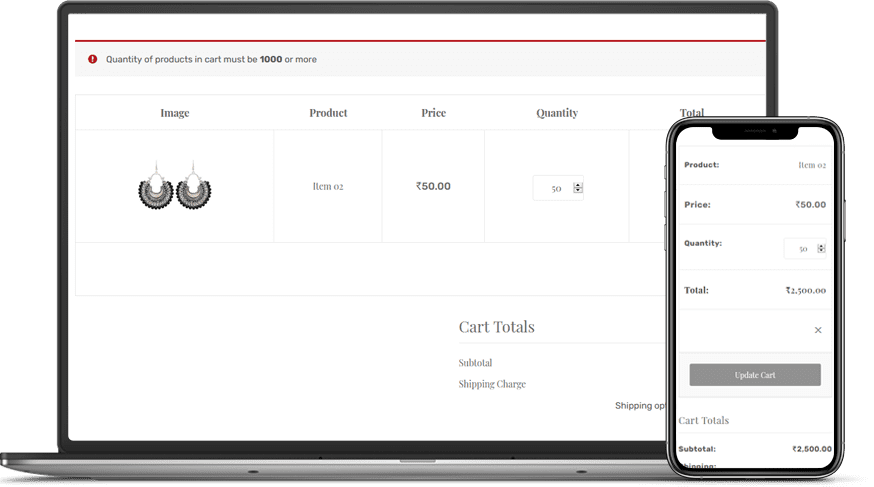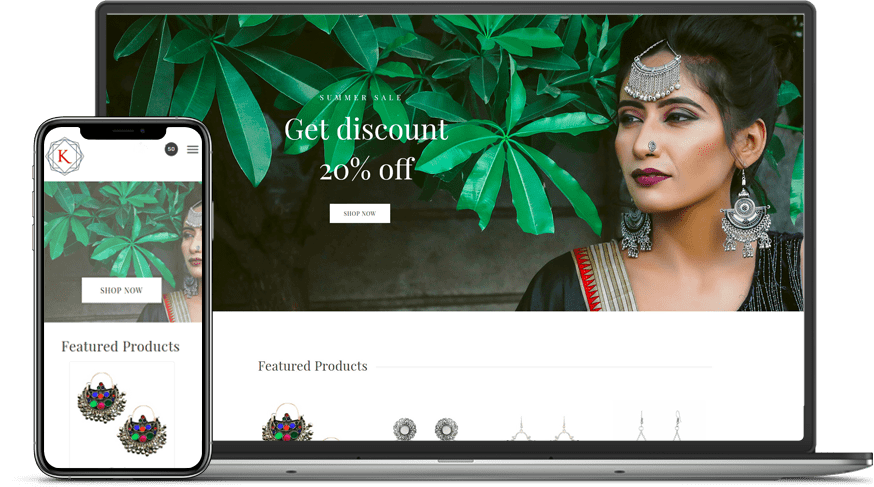 Solution Offered
After a comprehensive understanding of the client requirements, we quickly started with this project as we have hands-on experience & expertise in developing a custom e-commerce website and mobile applications.
With the highest level of confidence and proficiency, our business team prepared documentation to give a structural view of the entire project.
Our technical experts suggested our client build a digital solution that includes an eCommerce website and mobile apps. Using this online business solution, the customers can easily order their imitation jewellery and the online store owner can easily manage the products, orders, inventory, and more.
Key Features We Integrated

User-Friendly Navigation
Clear navigation improves the UX of a client eCommerce site and mobile applications.

Product Gallery
Easy to list and display products with details such as picture, price, category, and content.

Payment Gateway
The safe and secured payment option that makes it easier for their customers to make payments from the e-commerce store and mobile apps.

Inventory
Easy to access inventory that allows the client to track stock quantities quickly and decides accordingly.

Shipping
Integrated shipping in a way that improved conversion and rise in profit.

Security
Integrated SSL certificate for security purposes with a strong database and backend support.

Call to Action
Implemented call to action (CTA) that motivates customers to take action on an eCommerce website and mobile apps which improve the conversion rate & rise in profit.
Technology Stack
WordPress

WooCommerce

MySQL

iOS

Android

React Native