Challenges
Our client wanted to integrate the product catalog into a wide range of property plans available in the market.
Providing a personalized experience for customers.
Enabling a smooth user experience despite having many high-quality images
High website loading time
Low website performance ratio
The main pain point was how to provide a smooth user experience that matches the aesthetics of interior design along with high-quality images and 3D visuals.
Our Solution
So, our team worked hard on optimization techniques to tackle such challenges.
Select from the Pre-deinfed apartment and room space and make your own personalized decor from the catalog.
Optimized all high-quality furnishing and furbishing images for a smooth user-experience
Used browser caching, lazy loading, and other techniques to increase the page loading speed.
Examined some prefetching techniques and database optimization that helped us to increase the website's performance.
With the correct image format and compression, we optimized all the high-quality images to enable a smooth user-experience for website users.
Offline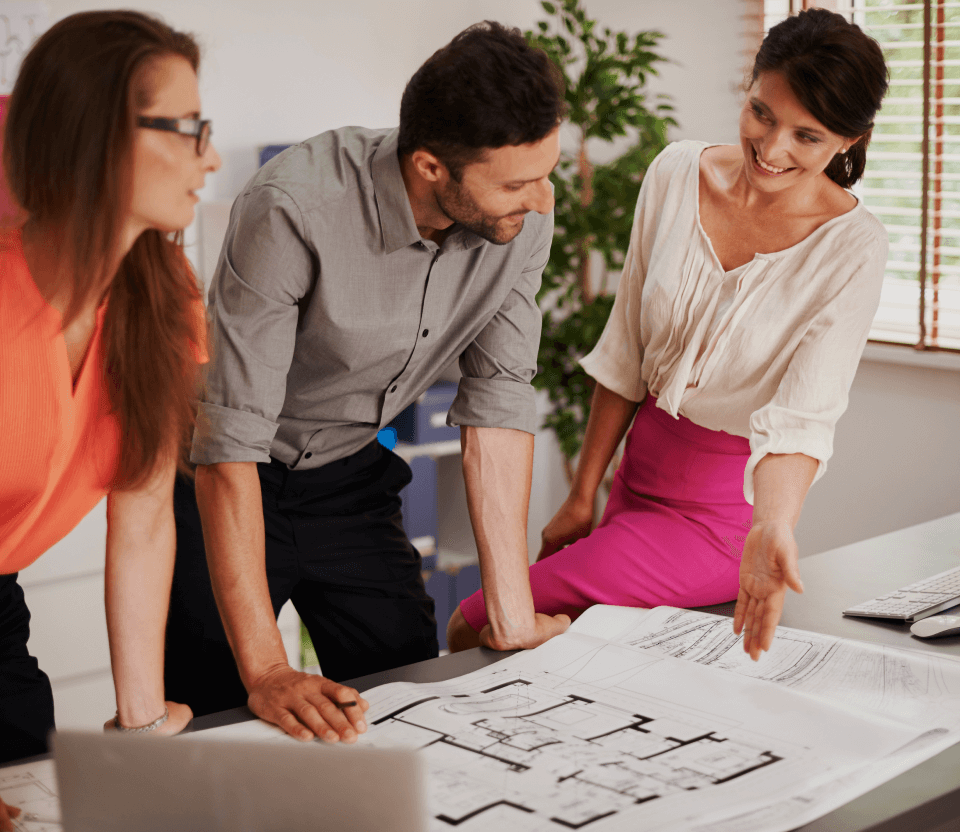 Online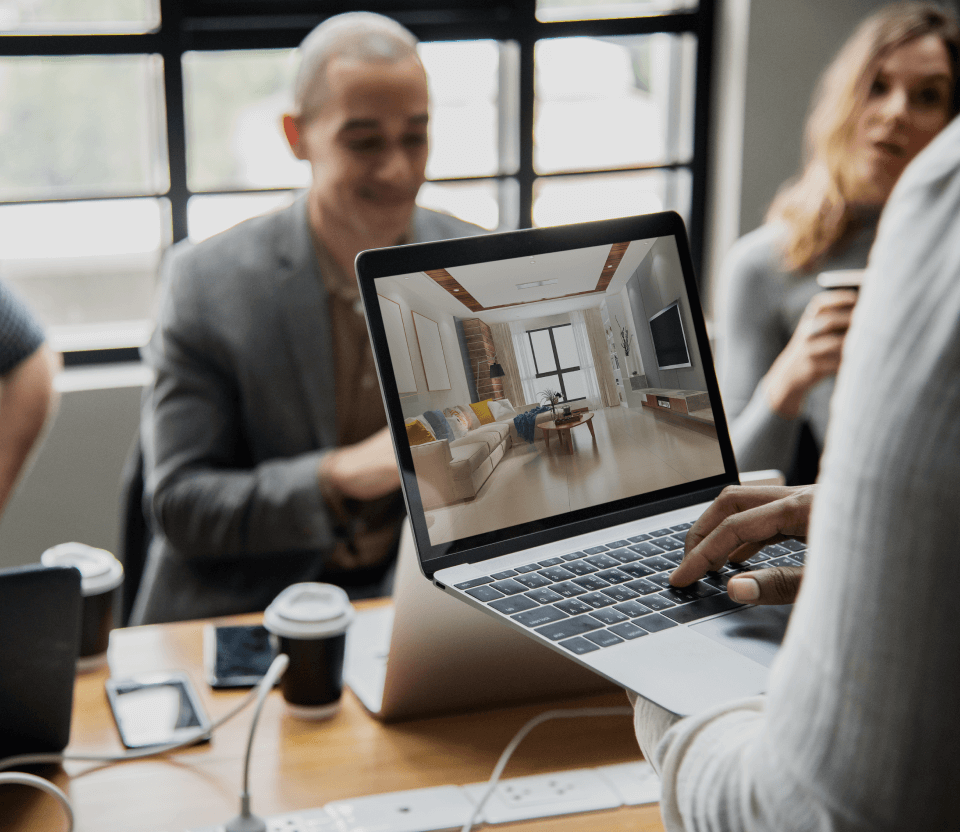 About Our Interior Design Website
This website offers online interior design services through e-design, including the floor-plan, various design themes, product catalog, a moodboard, cost estimation for the selected e-design, and social media integration.
A Virtual interior design website provides a personalized interior design experience for people who are looking to design their dream home quickly.
Builders and contractors can directly submit their floor-plans and elevations to our website admin who will then add those floor-plans to the product catalog for interior design templates.
Features
A comprehensive product catalog that includes a wide range of furniture, lighting, decor, and other interior design products.
Access to mood board tools that allow website users to customize their interior designing plan.
Filters to categorize e-design themes, colors, and working areas of a property plan.
Integration with social media platforms such as Instagram, Pinterest, and Facebook.
WhatsApp integration so that users can directly contact interior design agencies.
Admin can manage and update the product catalog.
Customer management, User management, and Content management are all accessible through the admin panel.
Use Cases
An interior design website for all home-design needs.
Inspiration Gallery
Room Planner
Product Catalog
Design Services
How-to Guides and Articles
Community and User-generated Content
Working Model of Our Interior Design Website
Admin Portal
Admin can list down and manage the product catalog for users to use.
Testimonials & FAQs can be displayed on the website by the admin.
Admin can view the mood board designs, feedback, and interest ratios submitted by website users.
User Portal
Users can select designs from the product catalog from the chosen apartment listing, or else they can customize designs, furniture, and other home decor items.
Users can design their interior virtually with the help of a mood board.
Users can share their mood board designs on different social media platforms such as Instagram, Facebook, and Pinterest.
Benefits of having an Interior Design Website for your business
Increase visibility and reach to potential clients: Having an interior design website enables designers to showcase their work to a wider audience, which can help them to attract new clients.
Establish a professional brand: Designers can use their websites to create a professional brand identity that can help them to stand out from the competition.
Offer additional services: Designers can use their websites to offer additional services, such as consultations, e-design services, virtual tours, and more.
Create a portfolio: A website allows designers to showcase their portfolios in an online format. This can be a great way to attract potential clients.
Generate leads: It can be used as an effective lead generation tool. Designers can use their website to collect contact information from visitors and use it to nurture leads.
Stay connected with clients: Websites can be used to stay connected with existing clients. Designers can use their websites to keep clients updated with the latest projects, news, and offers.
Sell products: Designers can use their websites to sell products, such as furniture and accessories. This can be a great way to generate additional revenue.
Future of Interior Design Websites
Countries such as Australia, India, and South Korea, the market in Asia-Pacific is forecast to reach US$35.3 Billion by the year 2027, while Latin America will expand at an 8.4% CAGR through the analysis period in Virtual Interior Design Service segment.
During the Covid-19 crisis, the global market for interior design services was estimated at US $150.7 Billion in 2020 but it is projected to reach the US $255.4 Billion by 2027, growing at a CAGR of 7.8% over the analysis period 2020-2027.
Why should you develop an interior design website for your design business?
To showcase your portfolio directly.
Connect with clients through websites.
Cut out the third-party commission cost with direct client-communication.
To showcase the vision and diversity of your work.
Generate leads through websites.
Helps in analyzing customers' choices based on their interests.
Collaboration
Got a project?
Let's talk.
We're a team of creative tech-enthus who are always ready to help businesses to unlock their digital potential. Contact us for more information.